Contact Data
Name
SANTA MARIA MICAELA
Code
28008922
Status
Centro Privado - Concertado
Type
Centro Privado de Educación Infantil Primaria y Secundaria
Owner
HIJAS DE LA CARIDAD DE SAN VICENTE DE PAUL
Phone
914661300

Fax
914662099

Video
http://www.colegiosmmicaela.es

Email
cc.smmicaela.madrid@educa.madrid.org
smmicaela2010@gmail.com
santamariamicaela@telefonica.net

If you are the principal, you can complete the info we show about your center to atract people interest
Location
Position SANTA MARIA MICAELA
Region
MADRID
Province
Madrid
Locality
Madrid
Municipality
Madrid
Address
C/ Vía Carpetana 105
Postal Code
28047
Teachings
Education, courses, training SANTA MARIA MICAELA
| Grade | Family | Teaching | Modality | State Subsidised |
| --- | --- | --- | --- | --- |
| | | Educación Infantil (Segundo Ciclo ) | Presencial | Sí |
| | | Educación Primaria | Presencial | Sí |
| | | Educación Secundaria Obligatoria | Presencial | Sí |
Grades / Marks
Tests, Exams, Academic Results SANTA MARIA MICAELA
Services
Extracurricular, before / after - school activities SANTA MARIA MICAELA
Horario Ampliado
Comedor
DEPARTAMENTO de ORIENTACIÓN
Un recurso necesario para informar, asesorar, orientar, escuchar a alumnos, familias y profesores.
Pastoral
BILINGÜISMO / Exámenes CAMBRIDGE
El colegio Sta Mª Micaela ha entrado a formar parte del proyecto BEDA para la potenciación del inglés en el curso 2012-13. Para llevar a cabo la mejora en el inglés por parte de los alumnos/as, desde el centro se les ofrece la posibilidad de presentarse a los exámenes oficiales de Cambridge ESOL. Esta opción está abierta también para aquellos antiguos alumnos/as que dejasen el colegio en un periodo no superior a 2 años a la fecha de celebración del examen
AMPA
Additional Information
Additional Info

Los Centros Educativos Vicencianos son escuelas católicas, dirigidas por las Hijas de la Caridad, que inspiran su acción educativa en el Evangelio y en el espíritu de sus fundadores: Vicente de Paúl y Luisa de Marillac.
Basan sus esfuerzos en la integración de los alumnos, la sensibilidad por los necesitados y la valoración del saber como medio para servir mejor.
Creemos en la educación integral que favorece el desarrollo de todas las dimensiones de la personalidad del alumno.
Ponemos al alumno en el centro, haciéndole protagonista de su aprendizaje.
Acercamos la educación a las necesidades de cada alumno, articulando las medidas de atención a la diversidad.
Trabajamos la apertura a la trascendencia, el desarrollo de la interioridad para abrir al alumno a la experiencia de Dios.
Educamos a alumnos capaces de convivir y compartir, sensibles a las necesidades de los demás, comprometidos por la justicia y promoción de los más necesitados, a través de acciones concretas.
Promovemos el aprendizaje significativo, a través de la innovación metodológica y haciendo explícita la relevancia y utilidad del pensamiento y el aprendizaje.
Events
Visiting day, Sports competitions ...
No events found
Share!
Users Opinions SANTA MARIA MICAELA
Recommended Schools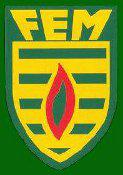 Bilingual Private Center in Chamberí
Our first aim is to supply our students an education which allows them an easy access to university, always thinking in their welfare at school.
---
Pedagogical Innovation, Academic Results
Educative example, Arturo Soria is a different school, a parents cooperative where families participation is a fact.
Private tuition teachers
Graduada en magisterio infantil + lengua extranjera con gran experiencia en la enseñanza ofrece clases particulares para niños de primara y secundaria (apoyo y refuerzo general de todas las asignaturas)
---
Ingeniero superior en telecomunicaciones se ofrece para dar clases particulares de ciencia (matemáticas, física, química, dibujo, informática...) e inglés a todos los niveles y edades
---